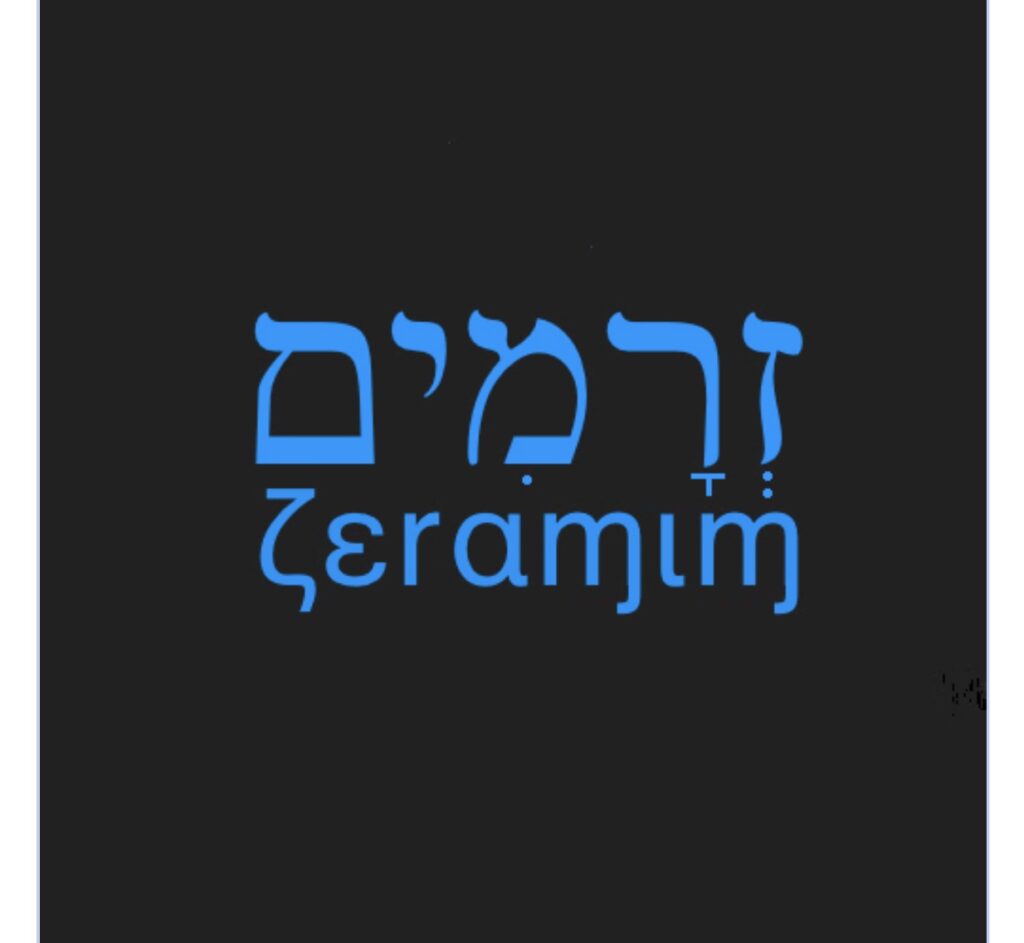 ZERAMIM: AN ONLINE JOURNAL
OF APPLIED JEWISH THOUGHT
VOL. V: ISSUE I
FALL-WINTER 2020 / 5781

To our Readers:
We stand together tonight in uncharted territory, lighting our Hannukah candles in isolation; but we do not stand alone, and we do not stand without hope, even as the chill on the air is all the more bone-cutting for the loss it carries, as well as the knowledge that this is not yet over. Please know that we wish you and your families health, strength and understanding in these trying times.
Yes, it is truly remarkable that already multiple vaccines have been produced and distributed, and on a timeline we were told to know better than to hope for. At the same time, it is important to remember that these vaccines have been in the works for seventeen years; for nearly two decades, doctors and scientists have been working to fight the family of SARS viruses to which COVID-19 belongs. The reason for taking note of the tens of years of work that has made the light at tunnel's end visible, is the lesson it offers us, upon reflection, not to see a miracle at the cost of being blind to the progress and process behind the cumulative efforts that made it possible to make history. That is also to say: it's complicated.
If there were two words used to describe the world since last reaching out to you, a mere six months ago, it would not be unfair to go with: "it's complicated." But complicated is something we can take on, something we have been taking on, and will continue taking on, fortified by the courage and forward-thinking of those who came before us, and heartened by the opportunity to do better for those who will come after us. To that point, in this issue, we are delighted to publish three tremendous examples of such insight. To not seek precedents is to court ignorance, just as to ignore the embraced and normalized stasis of old habits, is to ignore our obligation to question and remain tethered to this world.
Batya Miller's essay directly points to a moment of crisis when Jews from opposite sides of the ocean came together to throw off the yoke of injustice; though escape is not justice achieved, it is justice made possible. She not only addresses the complicated factors at play in that particular moment of crisis, but too, ties it to contemporary crises we must face, and face together, not alone, and with passion, generosity, and inclusion.
Florian Albrod, writing from Germany, reexamines the relationship between three practices that have been smashed together in nearly every contemporary Haggadah, in the many lands where Jews live, providing fresh insight into the metaphor of "the door." His unique perspective on the matter, highlights a passage that began (in composition, intent, and language,) as poetic cryings-out from the heart, but which, when transformed into liturgy, require renegotiation, if we are to retain relevancy as a religion. Being true to ourselves and maintaining Judaism as a living practice are in no way mutually exclusive.
And last, but not least, Maureen Kaplan reminds us how biblical text reflects the reality of life in ancient Israel, reminding us that our understandings must always be in touch with the world that exists around us. We experience breakthroughs, we establish systems for accomplishing this or that task, we work with what we have and what we can conceive; we abide because we dream and do, because we are unafraid to look to the past lest it diminish the glistening newness of the present, as it is only in being blind to the past that we cheapen what is, and could be.
In addition to thanking our current authors for their work and insights, we note that Rabbi Shai Cherry, has now published a book, Coherent Judaism: Constructive Theology, Creation and Halakhah, that builds upon an essay he wrote for us last year.
In the words of the morning liturgy, may we all continue to learn and teach.
The Editors

TABLE OF CONTENTS
A MOMENT WHEN AMERICAN JEWS RALLIED TOGETHER; 1891 AND THE WEBER COMMISSION REPORT
Bayta Miller
BEYOND THE DOOR: PROPOSING A NEW INTERPRETATION OF ESCHATOLOGICAL EXPECTATIONS DURING THE PASSOVER-SEDER
Florian Albrod
"TO WATER BY FOOT" – WHAT AGRICULTURAL PRACTICES WOULD THE ISRAELITES KNOWN WHEN THEY WERE IN EGYPT?
Maureen Kaplan